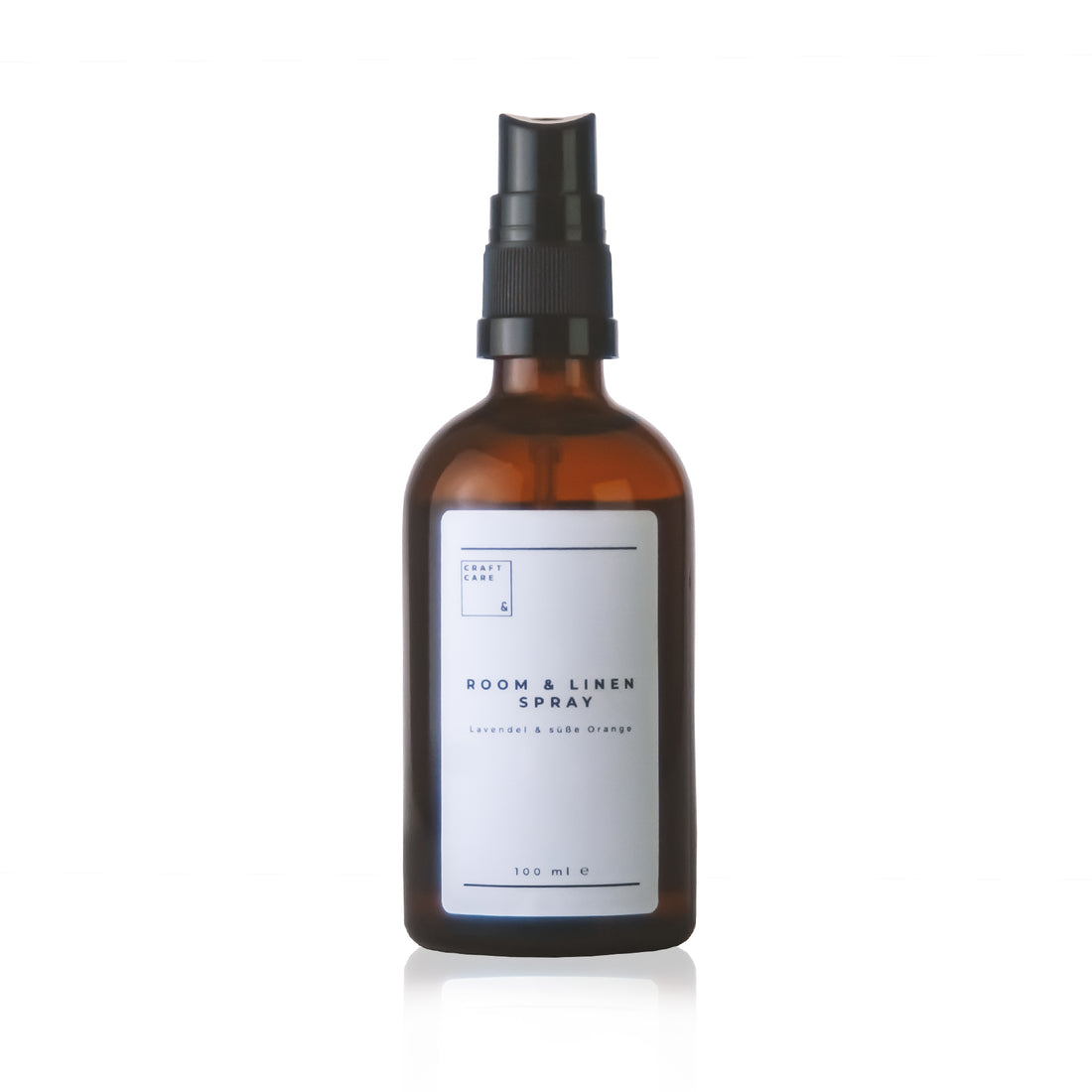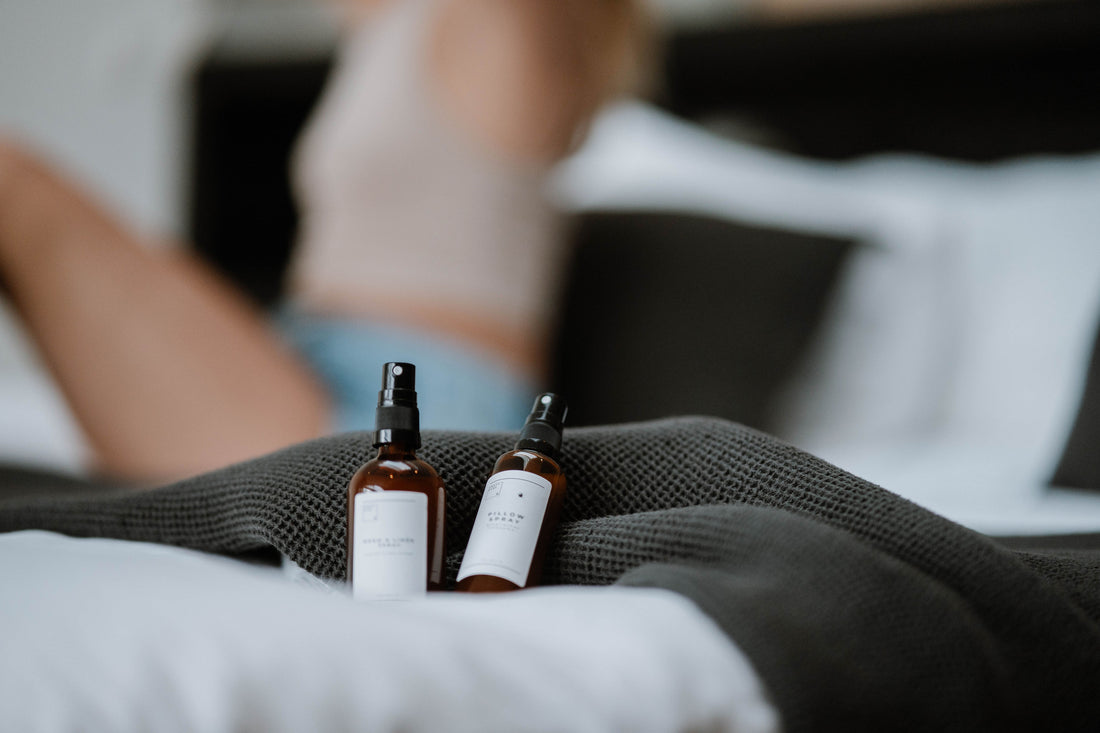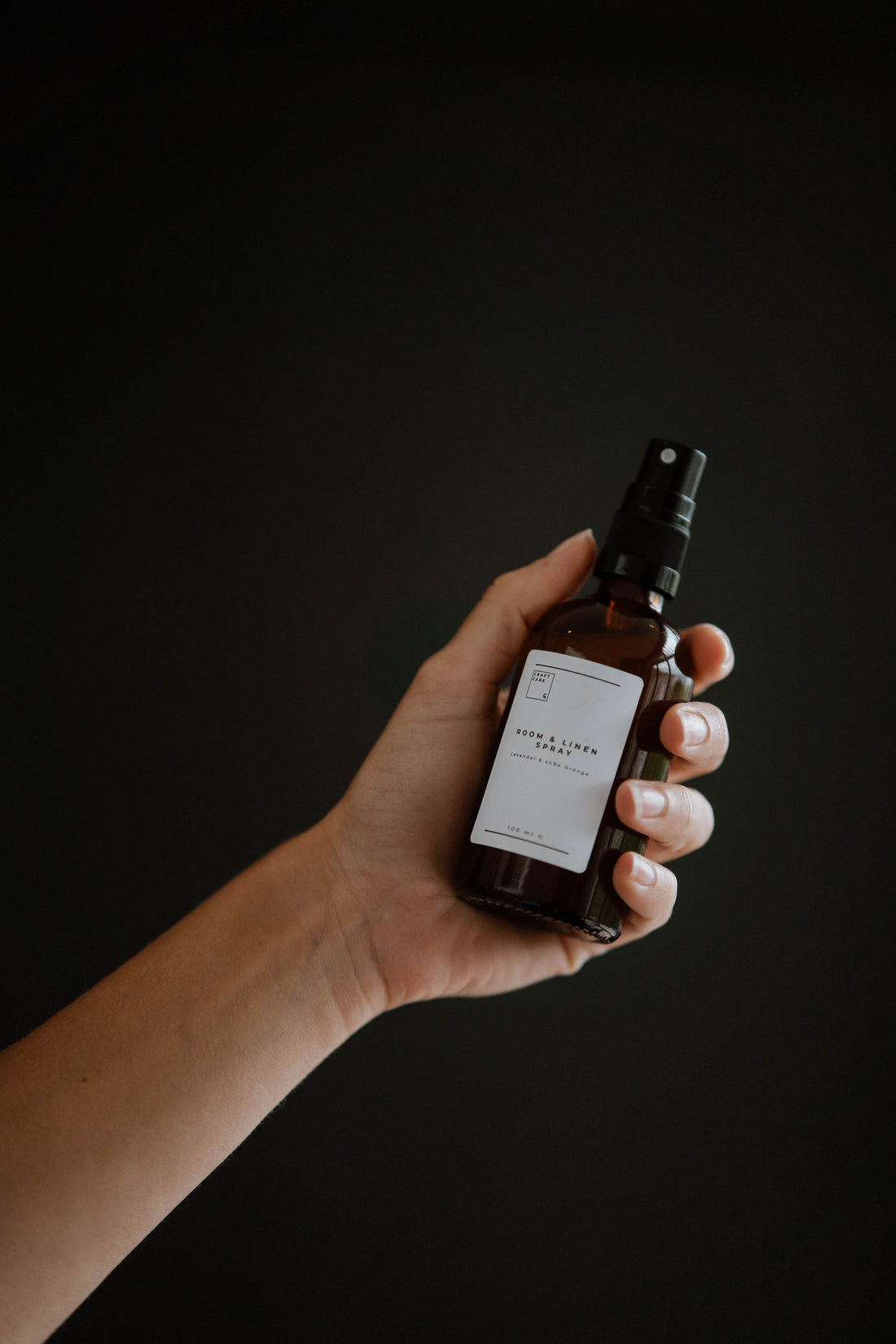 Room & Linen Spray
$17.00
Sale

• Save
Unit price
$17.00
per
100 g
Each
incl. VAT and plus Shipping strong> p>
The Room & Linen Spray with essential organic lavender oil and organic sweet orange oil can be sprayed into the environment or directly on textiles (bed linen, clothing, furniture, etc.). span> p>
The essential organic oils, real lavender and sweet orange, give a comfortable fragrant composition for a feeling of relaxation. Both essential oils help to keep textiles free of mites and contaminants. span> p>
Application
The CRAFT & CARE Room & Linen Spray can be sprayed regularly on bed linen, clothing, curtains or other textiles. It leaves a refreshing and slightly sweet scent of real lavender and sweet orange.
CONTENTS
Ingredients: Aqua, Alcohol, Lavandula Angustifolia Oil*, Citrus Aurantium Dulcis Peel Oil*, Polyglyceryl-10 Laureate, Potassium Sorbate, Citric Acid, Citral**, Limonene**, Linalool**. *From controlled organic cultivation **Natural component of essential oils.
Ingredient Translation: Water, organic lavender oil, organic sweet orange oil, solubilizer*, potassium sorbate, limonene.
*Made from plant-based raw materials, PEG-free, biodegradable, BDIH-compliant and Ecocert / NaTrue certified.
Organic lavender oil
Lavender essential oil is a widely known oil with a wide range of applications. In aromatherapy it is described as balancing and harmonizing. Its ingredients keep mites, bugs and other pests away. Lavender oil leaves a clean and fresh room scent.
Organic Sweet Orange Oil>
The sweet orange oil has a fruity and warm scent and has an overall relaxing and mood-lifting effect. As a room & textile spray supports in combination with lavender oil the effect against mites and vermin. The sweet-fruity scent supports a clean room climate.
Note: Essential oils have intense effects, therefore the spray should not be used for babies, small children and pets. The spray should not be sprayed directly onto the skin. The spray contains alcohol, please always keep away from children.
BENEFITS
The general benefits of the CRAFT & CARE Pillow Spray at a glance:
The CRAFT & CARE Room & Linen Spray prevents the colonisation of mites in textiles and increases the hygiene of cosy places of well-being in your own home.
Lavender essential oil is known for its extraordinary fragrance and gives a feeling of cleanliness. Lavender is a well-known remedy for stress, tension and depression. Lavender oil is a proven home remedy, it is recommended to use it against mites.
The scent of sweet orange essential oil has a stimulating and mood-lifting effect. It can promote relaxation and help during stressful times. Sweet orange essential oil is actually said to lift the mood and make anxiety disappear.
If you have any questions about our CRAFT & CARE Room & Linen Spray, please contact us. Write us an e-mail or use our contact form.
We wish you much joy with the Room & Textile Spray, relaxing feel-good moments and patience and gratitude with your skin.